Ko Samui Fitness and Crossfit Retreat in Thailand's Paradise ( Updated 2021 )
Last updated: 2021-06-01 UTC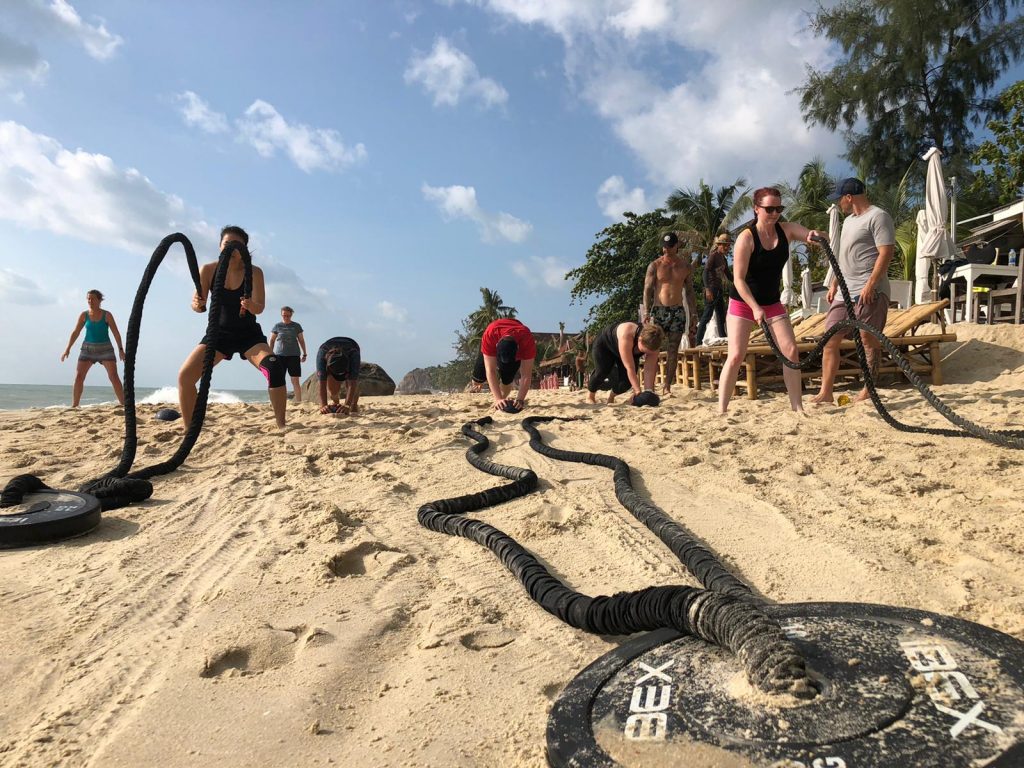 Our partners at Lamai Beach Crossfit have just updated their fitness retreat and body packages! They are eager to provide the best fitness retreat in Thailand. You can find their new program at : Ko Samui Fitness and Crossfit Retreat in Thailand's Paradise.
Location
It is organized by the coaches of the Lamai Beach Crossfit box, which is situated on the beautiful beach of Lamai in Ko Samui, Thailand.
Fitness Retreats have to be thorough and rewarding – and we can vouch for this retreat being an amazing body transformation for anybody on a budget, or wanting to indulge in more of luxury. It's the best fitness retreat on Ko Samui hands down.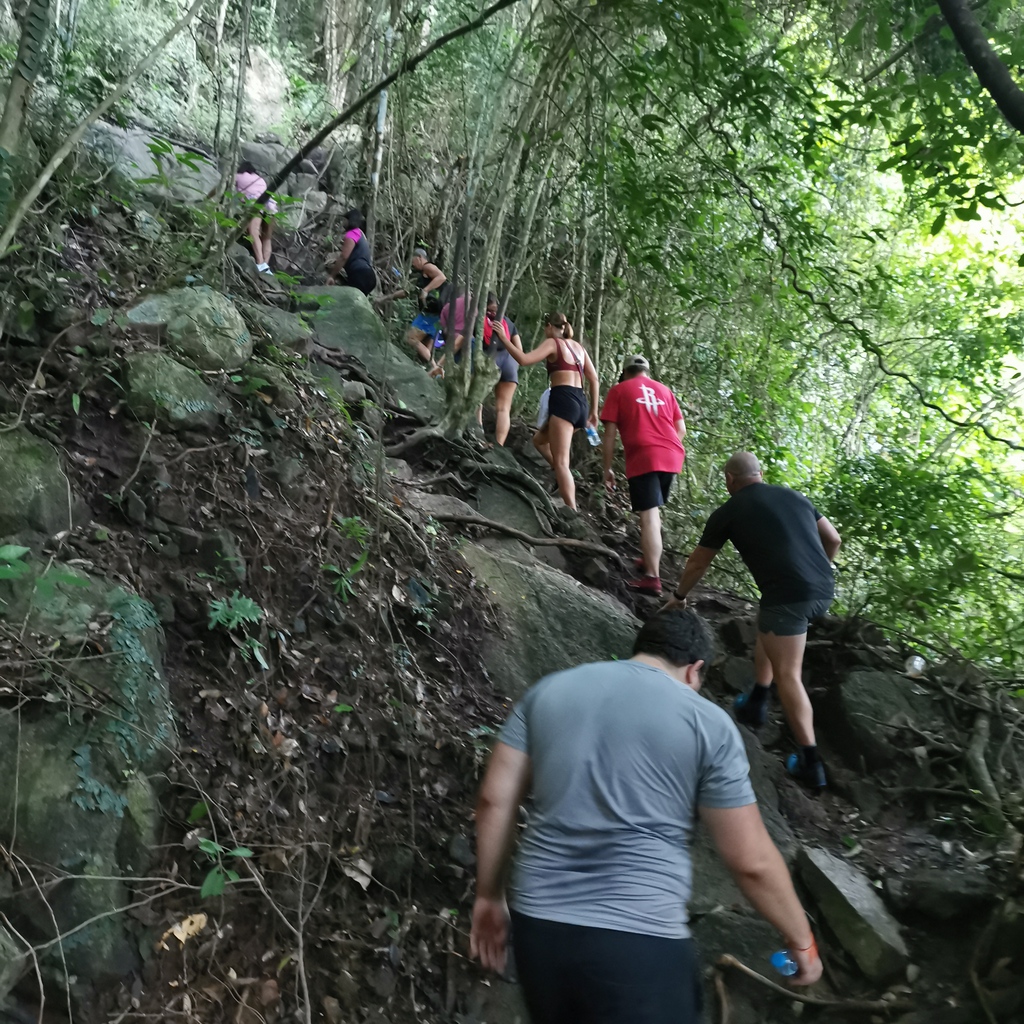 A typical day during the retreat
So how does a typical day during a retreat look like?
You get up in the morning for a morning session – it could be Yoga, Hiking, Running – a Beach Workout or Stand up Paddle Boarding. Depends on the day!
Then you get back to your hotel, to freshen up and to enjoy a nice breakfast.
After which you could attend the morning CrossFit class – which has a new WOD on a daily basis – you'd never have the same WOD twice!
Now if that's enough for you, you would retreat back to the hotel to freshen up and explore the local area. Either meet the crew at a beach restaurant, or hang out in your cool hotel room. There's also plenty of options to explore on the island.
Finally in the evenings you can attend a strength session – which is not a HIIT session like the morning one – but a slow and focused session that will let you train a specific muscle group.
After that – if you haven't done so in the morning already – you can enjoy an evening CrossFit WOD. But never twice in a day!
And then dinner time, and off to bed you go! Some Netflix and shut-eye to be ready for the next day.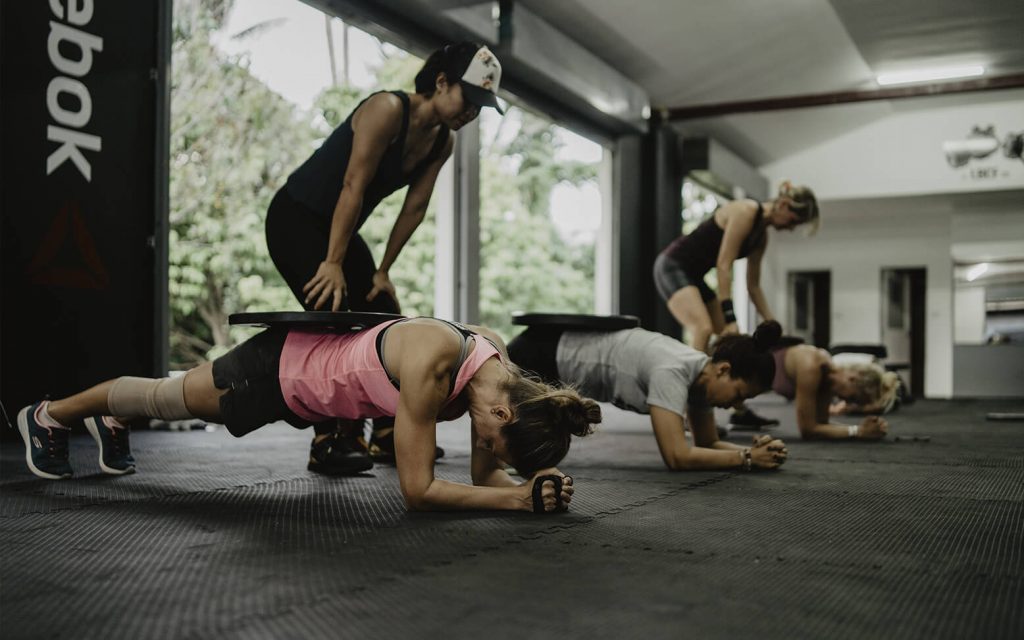 Coaches
Their coaches are certified in Australia, Europe, and America – in disciplines such as CrossFit, Kineotherapy and Fitness / Personal Training.
They offer many different types of workouts – primarily CrossFit, which is a licensed fitness sport. It provides workouts for all kinds of muscle areas. But also Muay Thai, which is a traditional fighting sport of Thailand – will be included as part of their package. For stretching and relaxation there are Yoga Classes.
Run clubs will help people improve their cardiovascular performance – from jogging to sprinting it will get people into top shape – by measuring their improvements longterm.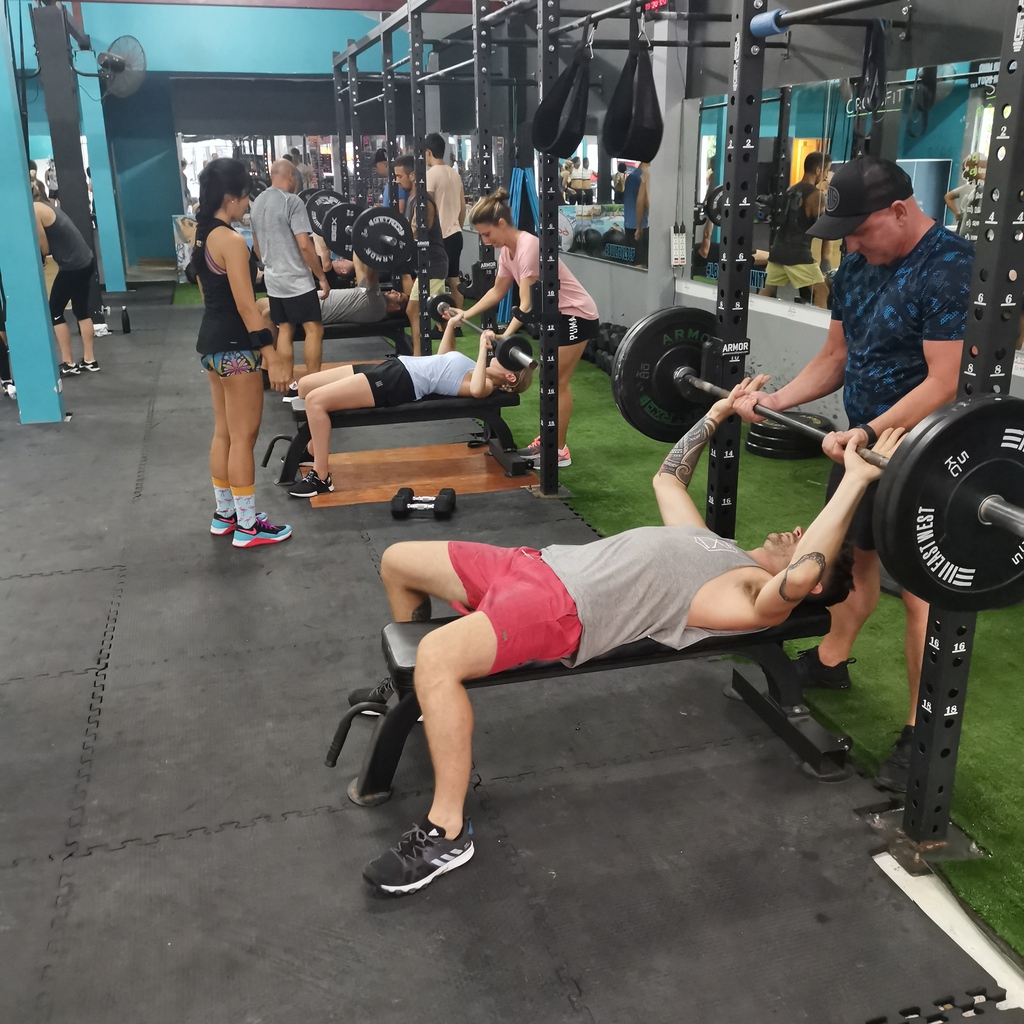 Enjoy the scenery
And for people who love to get into the beautiful waters surrounding the tropical island of Koh Samui – there are the swimming and stand up paddling classes; which will bring your body definitely in touch with the amazing gains watersports can bring.
If that's not enough, then you will be delighted to head over to the strength and conditioning classes – which are relatively slower, but more focused on specific muscle gains. No matter if lower body, upper body or abs classes – there's something for everyone!
And last but not least take part in the HIIT style bootcamps, which will get you rowing and cycling at top speeds under controlled conditions, pumping your heart rate up during the high intensity intervals. A very rewarding work out challenge!
If you like to take it slower – then the morning hikes will be amazing. And what's even more amazing are the views that you're going to see once you reach the top of the hills of Samui!
Nutrition advice is also part of their packages, as well as beach workouts on Saturdays. Warm up to some great workouts before cooling down on the beach of Lamai. That's what Fitness Retreats should be all about – there's everything for everyone!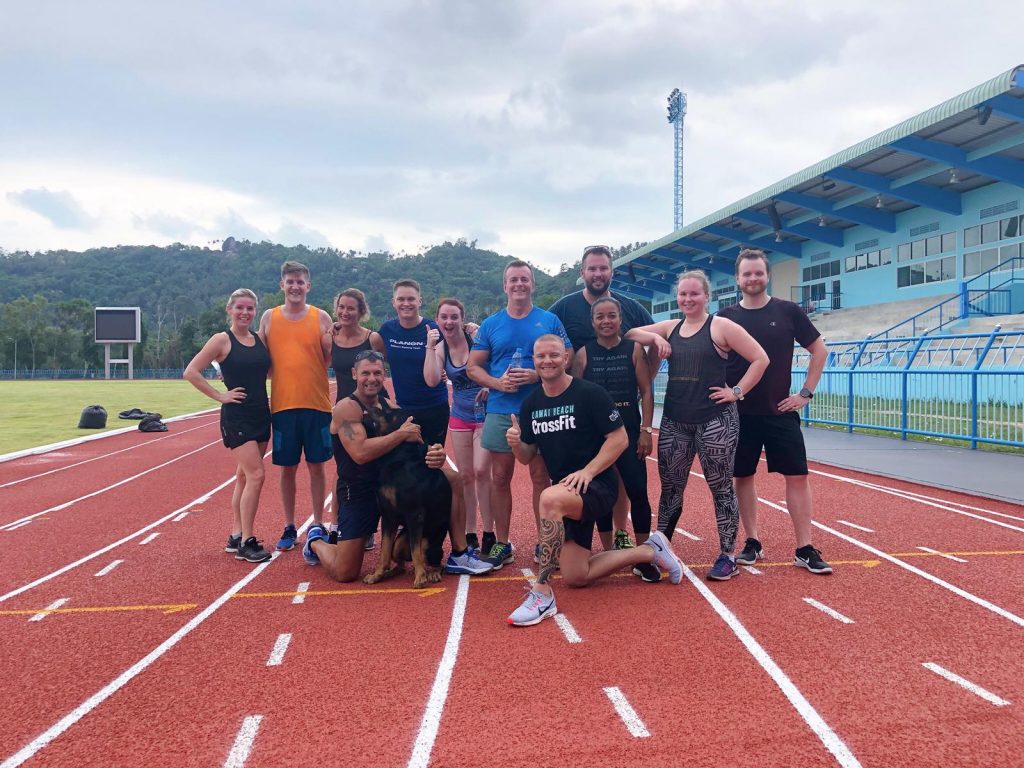 Hear from the owner
From their own description :
Our Focus is to create a friendly and energetic atmosphere, paired with world class coaching, to give you the best experience possible and have you reaching all your fitness goals no matter how big or small!

We offer new and alternate training options wich will stretch your capabilities and challenge you during your stay with us.

We have the best community on the island and we want to share it with YOU!!

Our owner and Head Coach Mike is currently ranked number 1 in Koh Samui after the last CrossFit open season.

A typical day will have you training between 2-3 times per day, usually at least 1 Crossfit and Strength Session inside our Gym with our NEW and top of the line equipment! Also up to 4 outdoor cardio sessions per week, which may include Beach Workouts, Morning Mountain Hikes to different Temples, Morning Runs or Morning Swims. These are a great way to explore Koh Samui while still getting your fitness in for the morning!
Further reading : Best Fitness Retreat in Thailand and South East Asia.